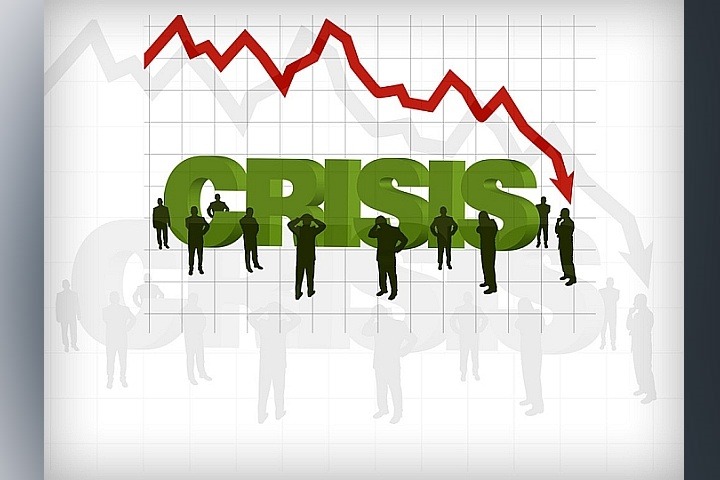 Video: How to Get Out of Crisis Mode
The Paradox of More Resources and More Crisis Work
There is a paradox in management that often affects many talented business professionals.  Specifically, they find that as they assume greater levels of managerial responsibility, the more they work in crisis mode.  It can be confusing.
Additional authority, financial resources, and staff should allow these managers to better focus organizational efforts, make meaningful change, use time more effectively, and work on strategic objectives. In reality, however, some of these managers find their increased responsibility only brings perpetual firefighting with them literally moving from one crisis to another.
While managers cannot control everything in the workplace, managers can control how they react to what is occurring around them. Click To Tweet
Why is it that some talented managers stay in crisis mode and by default keep their team members in this same mode with them? Part of the reason is the nature of management. More unanticipated events come with more responsibility.
Other times, however, managers unintentionally create the problem themselves. While managers cannot control everything in their work environment, they can control their own actions. As Mahatma Gandhi said:
As human beings, our greatness lies not so much in being able to remake the world - that is the myth of the atomic age - as in being able to remake ourselves.
---
Why Managers Stay in Crisis Mode at Work
In my work with managers at all levels, I often see five reasons why managers stay in crisis mode at work. They are as follows:
Lack of Direction
The Cheshire Cat had it right in Alice in Wonderland when he told her that it did not matter what path she took since she had no idea where she wanted to go.  Managers must be clear on where they want to go and they must share these strategic goals with their teams.
This lack of direction can manifest itself in various ways.  For example, I have known managers who pride themselves on their flexible styles and continually change organizational priorities.  They hate planning of any type and resist all efforts to do so. This resistance is shortsighted however and it contributes to crisis mode management.
While the ability to adapt to changing circumstances is a critical skill for this new millennium it becomes a weakness when it is done excessively. Staff start to legitimately question the ability of a manager to lead the group effectively when the manager has no certainty of what needs to be done and how it needs to be done.
Being agile and adaptable is critical for leaders, but it's just as critical for these leaders to have a clear sense of where they want to go. Click To Tweet
There can be many reasons why managers lack strategic direction; until they obtain it, however,  it will be difficult for them to leave the world of crisis management.
Managers can reduce their time working in crisis mode by making planning a priority.
Procrastination
The familiar human failing of procrastination often contributes to crisis management. Whether it is through poor time management, avoiding unpleasant issues, or the failure to prioritize, delaying key decisions and actions contributes to organizational crises. It creates unnecessary deadlines and promotes organizational stress. Procrastination also imposes a steep opportunity cost as it prevents stakeholders from working on critical areas important to the organization's success.
Failure to Develop Others
There is an often quoted  proverb that says the following:
Give a man a fish and you feed him for a day.  Teach a man to fish and you feed him for a lifetime.
When managers fail to develop their teams, they create dependency.  Team members with insufficient skills are limited in their ability to help a manager meet organizational objectives.  This often results in the organization delaying necessary work which contributes to a workplace environment of crisis.
A manager who fails to develop his or her employees creates an environment of dependency where crisis management is the norm. Click To Tweet
Ineffective Delegation
As managers assume more responsibility, their skill at delegating to their teams becomes more critical to the managers' success.  There are many reasons why managers do not delegate more to their teams, however. Some common reasons are the following: an excessive need for control; the TWDIR Syndrome, and fear.  Some managers are more task oriented and have a high need to control for results while others have a high need to control for quality.  These tendencies have to be relaxed at times for these managers to delegate effectively.
Other managers refuse to delegate because they suffer from the TWDIR (They Won't Do It Right) Syndrome. Finally, other managers do not delegate because they fear that their role will no longer be necessary.  All of these reasons for not delegating have an emotional component to them.  In fact, effective delegation requires emotional intelligence.  Managers can reduce their time working in crisis mode by delegating effectively.
Lack of Foresight
It's a fact in life and business that few things go exactly as planned. Both are full of twists and turns.  Savvy managers learn to expect the unexpected and make contingency plans to respond appropriately.  They accept that in complex organizations, Murphy's Law (if anything can go wrong, it will go wrong) has some relevance.  No matter how effective the plan and the team executing it, managers must consider and anticipate potential issues that can derail organizational objectives and respond appropriately.
Today, meeting workplace objectives is challenging and change is constant. Managers who take steps to get out of crisis mode will improve their ability to lead their teams effectively.
Few things in life and work go exactly as planned. Effective leaders develop additional options to respond appropriately to situations of crisis. Click To Tweet
Written by Robert Tanner | Copyrighted Material | All Rights Reserved Worldwide