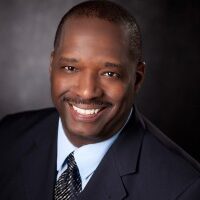 Hi, I'm Robert Tanner. I'm the Founder and Principal Consultant of Business Consulting Solutions LLC, based in Vancouver, Washington. Thanks for visiting my leadership blog.
I'm a leadership professional with 20+ years of real-world experience at all levels of management. I have a MBA degree in Strategic Management and a BS degree in Organizational Behavior. I am a certified change management consultant, a top rated national trainer, and a certified practitioner of behavioral type assessments (Myers-Briggs, DISC Profiles, etc.).
I am also a former Adjunct Professor of Management at the graduate and undergraduate levels and a lifetime member of the international honor society, Beta Gamma Sigma.
Today, I help people all over the world with management and leadership issues, but this is not where I began. In fact, had you known me when I first started in management you would have had little confidence that I could ever become an effective manager and leader. And, you would have never believed that I would be helping other managers as I do today!
The truth is that I was promoted into management when I was a young man. Like many managers today, I got my promotion into management because of my technical skills—not my people skills. Looking back, however, I was totally unprepared for management.
So, how did I get from there to here? If you have a few moments, I'd love to tell you. Just listen to my audio file below: