Originally published January 2013.
Welcome to the January edition of the Management Journey Carnival.  This month's Carnival provides tips on employee engagement, strategy, social media, small business marketing, strategy leadership, talent management and other topics. Each Carnival consists of insightful articles from the web that contributors submit or that I select for inclusion.
An Oldie But Goodie
For our first Blog Carnival of 2013, in honor of Dr. Martin Luther King's national holiday, we'll begin with a classic post from my blog, Management is a Journey. I've honored Dr. King for his change leadership and communication skills with several posts on this blog.
The ultimate goal of any leader should be to inspire others to effect positive change–to lead them to a better tomorrow. In my post, What I Owe Dr. Martin Luther King, I explain how his leadership vision and  change communication message forever positively changed  the self-view of a young American child. 
---
 2013

It's a New Year and it makes perfect sense for us to reflect on what we did last year and identify what we would like to accomplish this year. Some people do this through resolutions. Others argue for a different approach. Perhaps we can do a little bit of out-of-the-box thinking here to plan for 2013.
In her article, Forget Resolutions: Review Your Biggest Mistakes Instead, Margaret Heffernan of Inc explains that she takes some time to look through the calendar and identify what she did wrong: not out of a love of self-flagellation, but because she'd dearly like not to make the same mistakes twice.—Planning
Making and breaking resolutions year after year can cause us to wonder if we are fulfilling Albert Einstein's definition of insanity. Maybe it's time to ditch the resolutions, as Christina Lattimer of People Discovery explains in her article, No More Resolutions: Four Steps to Lasting Change.—Planning
Finally, for 2013, we may need to do a little research before we ever start to plan our business activities for the year. This is particularly true where managing the customer experience is involved. As Astrid van Dorst of Cloud Analysts explains in her article, 2013 Customer Experience Predictions, managers should expect certain changes and pitfalls as they manage this area.—Customer Experience
---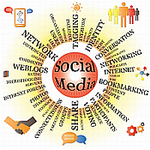 Social Media Corner
What's your digital strategy? Do you have one?  How does your digital strategy fit in with your overall marketing approach? If you are without a digital strategy, you are not alone. Fortunately, Bryce Liggins of Social Media Today has some help for you in his article, The Right Questions About Your Digital Strategy.
You know social media is here to stay so you are actively participating. You want to get as many likes as you can on your Facebook page. You want to get as many followers on Twitter as possible. This strategy may not deliver the results you need, however, as Ramon Ray of SmallBiz Technology explains in his article, Stop Measuring Social Size. Measure Social Customer Engagement (Greg Tirico's Socially Fresh Insight). —Social Media Engagement
Many of us who have our own businesses maintain a blog like this one.  Blogging is a lot of work particularly if your goal is to give your readers quality content so it helps to use quality tools to make this process more efficient. In her article, Google is Trying to Tell You Something, Are You Listening?, Ileane Smith of Basic Blog Tips reminds us not to overlook two of our greatest resources. —Blogging
Social media photo credit: Courtesy of FreeDigitalPhotos.net.
---
Featured Video
How the world continues to change! If you're a Baby Boomer manager, it's important to keep up with these changes to maintain your relevance in today's workplace. Social media is a great example.  In this month's featured video from Harvard Business Review, Angela Ahrendts, CEO of Burberry provides some insights worthy of consideration in the discussion, How Burberry Manages Talent.—Talent Management
---
Featured Articles
This month's featured articles explore a variety of management and leadership topics.  We'll get started with some important insights on marketing.
What does it take to be a resilient company in this age of disruptive innovation? In their article, the Lesson of Lost Value, Christopher Dann, Matthew Le Merle, and Christopher Pencavel of Strategy+Business explain three steps to avoid underestimating strategic risk and destroying shareholder value.—Risk Management
A recent survey identified strategies small business owners can use to get the most out of their workers.  For those of us who do the work of management and leadership development, the findings are not new and they do not apply to small businesses only.  However, they are still important! Linda Doell of Open Forum explains further in her article, 4 Tips for Keeping Your Employees Happy.—Employee Engagement
Do you feel stressed? You probably are! Is there something wrong with you? Likely not! As Heidi Grant Halvorson of Psychology Today explains, life in the modern workplace is full of stress. Fortunately, she provides science-based strategies for keeping stress at bay in her article, Nine Ways Successful People Defeat Stress.
You can have more power as a manager when you learn to give it away! This is a paradox but with skilled leadership, effective management and the right people this is entirely possible. As Polly LeBarre of CNNMoney explains the best results can come, When Nobody (and Everybody) Is the Boss.— Management
What can you learn from the founder and chairman of the largest online mortgage company in the world, the majority owner of the Cleveland Cavaliers, a owner of two casinos in Ohio, and the primary investor in over 60 other companies? As Josh Linkner explains on his blog, Dan Gilbert has 27 lessons from 27 years to share with you.— Management
You have more power than you think and this certainly applies to managing your career. While managers can make applicants feel intimidated, the Interview Isn't a One-Way Street as Hannah Morgan of US News explains. Ask yourself four crucial questions, to exercise your power. — Career Management
The best solutions are often the simplest. "Becoming and staying productive isn't about hard-to-follow programs or logging your every move in an app" as Amber Rae of Fast Company explains. Productivity is about self-care as she reviews in her article, 6 Simple Rituals To Reach Your Potential Every Day.—Productivity
You've hired a great team. They know what they're doing and they know how to work together effectively. Why is it then that so many of your strategic projects fail? The truth is that no matter how talented your team is a flawed strategy is hard to implement. Paul Schoemaker of Inc provides insights to avoid this fate in his article, How to Know If a New Strategy Will Work.—Strategy
Do you like being controlled by your boss? Not having any input into decisions, being told what to do and being kept in the dark, like some form of exotic mushroom? Jim Taggart of Changing Winds is sure that you are like most people who do not value this type of management style. So, if few like this style, we have to wonder why Command and Control Leadership Is Alive and Well?—Leadership
---
Editor's Pick
OK, you can be honest! No one will know what you are really thinking when I ask you the following: Are you one of those analytical business leaders who undervalues the contributions of those more artistic types? If you are, your secret is safe with me. You should hear what my Editor's Pick for this month's Carnival has to say, however, about those artistic employees you manage.
Tim Leberecht of CNNMoney provides 12 lessons you can learn from artists in his article, What Entrepreneurs Can Learn from Artists. The best managers and leaders never stop learning! Not surprisingly, there are some workplace benefits in the area of innovation that entrepreneurs can learn by adapting some of the qualities of artists.
This concludes the January 2013 edition of the Management Journey Carnival.
Robert
Written by Robert Tanner | Copyrighted Material | All Rights Reserved Worldwide