Originally published March 2013.
Welcome to the March edition of the Management Journey Carnival. This month's Carnival provides tips on emotional intelligence, social media, marketing, decision making, process improvement, human resources, sales and other topics. Each Carnival consists of insightful articles from the web that contributors submit or that I select for inclusion.
Let's get started with an older article that provides management help with no expiration date.
What's the state of management and leadership in 2012? A recent study finds that "65% of employees say they would take a new boss over a pay raise, and 3 out of every 4 employees say their boss is the most stressful part of their job." Bad management and leadership is hurting organizational productivity. Fortunately, in this month's Carnival, David Rock of Psychology Today offers practical help for this problem in his article, 5 Big Discoveries About Leadership in 2012. — Leadership
---
Featured Podcast: A Little Self Promotion Might Do You Some Good!
You've been taught and you live by the principle that you should never toot your own horn. Instead, you believe in letting your hard work speak for itself.  Keep your head down, do good managerial work, and your senior leadership team will notice and appreciate your efforts! Right? Unfortunately, the answer is wrong! In this month's featured podcast, learn from the Center for Creative Leadership,  Why Now is the Right Time for Self-Promotion. – Career Management
---
Marketing Corner: Are You Up With the Times!
As guest blogger Alex Clifford of Social Mouths explains, the balance of power has shifted in marketing. You'll have to do more than advertise. You'll need to do things differently. In his article, Alex explains 4 Marketing Methods More Powerful Than Advertising. — Marketing
Out with the old and in with the new! Live long enough and some of your revolutionary processes will one day become obsolete ways of doing business too. You'll have to make some new rules if you want to remain relevant. Geoffrey James of Inc provides some insights in this area in his article, The New Rules for Marketing. — Marketing
---
Decision Making Corner: There's Help Here!
As Marelisa Fábrega of Daring to Live Fully explains, most people are not taught how to make effective decisions. Since life and business are full of choices, it's unfortunate that more attention is not given to this area. Marelisa provides needed help in her article, Three Effective Methods for Making Better Decisions. — Decision Making
On his self-improvement and motivation blog, Shaun Rosenberg also addresses the importance of effective decision making. In his article, 3 Decision Making Models For Life Changing Decisions, he offers additional tools to "help us figure out which path we want to take during hard times." — Decision Making
---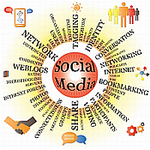 Social Media Corner: There's Help Here Too!
Twitter is a very popular social media platform for business. Most users learn the social rules of Twitter by following the examples of experienced users. Sometimes this is not advisable as John Brandon of Inc explains in his article, Oops: 10 Common Mistakes on Twitter. — Social Media/Twitter
You work in human resources and you just published your social media policy. Your organization just cannot have every frustrated manager and employee going on their Facebook pages to criticize senior leadership. As Gretchen Gavett of Harvard Business Review explains, social media policies are an area where you will need legal advice, however. In her article she explores, Is Your Social Media Policy Useless? — Social Media/Human Resources
Linkedin is a favored social media platform for business professionals. As Linkedin expands its options, not everyone likes the new features. Endorsements is one of those areas that users seem to love or hate. Shirley Williams of Social Media Pearls moves the discussion beyond complaining in her article, Linkedin Endorsements, Skills and Expertise. Quit the Whining and Leverage the Network. — Social Media/Linkedin
---
Featured Articles: A Collection of Thought Leader Insights
If innovation is lacking at a company, who's to blame? As Scott Anthony of Harvard Business Review explains, Your Innovation Problem Is Really a Leadership Problem. "It's time for leadership to step up. Match innovation rhetoric with personal involvement and investment." — Innovation
How innovative are "the most innovative" companies in real life? Are the lists of the "most innovative companies" in popular magazines accurate? Jeff DeGraff of Management Innovation eXchange takes the contrary view in his article, Why the "Most Innovative Companies" Aren't? — Innovation
Are you working too many long hours? Are you taking work home too much? It's that demanding boss! Right? As Katherine Reynolds Lewis of CNN Money explains, several workplace experts say it's time for employees to take their share of responsibility for an overwhelming work-life. In her article, she advises workers to Stop Blaming Your Boss for Your Crazy Work-life. — Work Life Balance
As Nancy Nardin of Smart Selling Tools explains, one of the most frustrating problems for any sales rep is when a prospect's interest switches from hot to cold. If you did not close that sale, you may have failed to ask one important question. Nancy explains how to Keep Opportunities from Stalling With this One Magic Question. — Sales
As a new CEO, you need to make dramatic improvements in your company to avoid becoming the latest casualty in your complex, fast-changing industry. Should you institute a restrictive recruitment policy that focuses on the best from elite colleges? Should you change the company's work-at-home policies? Charlie Osborne of ZDNet explores these real time dilemmas in her article, Yahoo CEO Endures Criticism over Hiring Practices. — Human Resources
Right or wrong, it is difficult to change a person's first impression of you! As Dale Shankin explains on his blog, you have the capacity to change anyone's life just by being yourself. All you have to do is introduce yourself and become a part of their life. In his article, he explains How to Make a Good Impression. — Self Presentation
Finally, the last article for this month's Carnival comes from my blog, Management is a Journey. As a person and as a manager, how much of your power are you giving away to others? Maybe, too much! In my article, Is Your Self-Worth Based on What Others Think and Say?, I provide four reasons why it is unwise to care too much about whether others accept you into their group and recognize your good efforts. — Emotional Intelligence
---
This concludes the March 2013 edition of the Management Journey Carnival.
Robert
Written by Robert Tanner | Copyrighted Material | All Rights Reserved Worldwide