If you're a manager, the people you now supervise will remember you. The question is: How will they remember you?
Click To Tweet
Some manager's actions — good and bad — impact you in unexpected ways! They teach you both what to do and what not to do as a leader.
In a class that I taught on human resources management, I often shared a story about what I remembered most about one of my first managers. It's a story about what he did to me one day. And, while it's been decades since he took that action with me, I could always feel the emotions of that event as I shared it with my students.
In fact, as I begin to share this story with you, those old feelings about my manager are surfacing again.
I still remember that turkey!
So, what did he do to me?
What could he possibly have done to have me make him— decades later — one of my object lessons on management and leadership?
---
The Back Story
First, I'll give you the back story of my life back then.
I was just a few years out of high school and I had been on my own supporting myself since my graduation. I was slowly working my way through college but even that was tough because I was taking courses at night.
During this period, I was working full time at the corporate office of a private firm doing accounts receivable and payable work. Times were hard for me then as I did not make much money — just enough to barely get by. In fact, my payroll check barely covered my expenses.
Despite the financial challenges, I was on my own and able to make my own decisions about my life. I had a roof over my head and food to eat. So, life was good. However, as I was learning, just when you think you have things worked out, life has a way of throwing you a curve ball.
While I was working at this job, a new factor entered my life that significantly complicated my financial situation. I had met and started dating a woman who totally distracted me every time I saw her. I did not want to lose her so I had to plan creatively on how I could stretch my limited dollars to spend time with her.
So, now let's get back to what my manager did to me that day that is still burned clearly in my memory.
---
About That Boss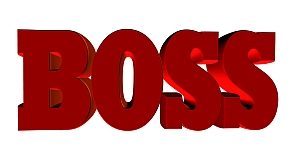 Dwight, my manager then, was the financial controller of the firm.
Looking back, he was tough. When problems occurred, Dwight wasn't one who chose his words carefully. In fact, I'm not sure that he even knew the elements of positive coaching.
Every now and then, Dwight would compliment someone for their work but that wasn't often. And, when he did, it caught everyone's attention.
I'm not saying Dwight was a bad manager. He wasn't. Dwight was supportive: he made sure we had the equipment that we needed; he solved operational problems that hindered our ability to do our work; and he protected us in the firm when necessary.
Dwight just didn't spend too much time on the people side of management. We all knew that the best way to work with Dwight was to do our work and to do it well.
So, let's get back to what he did to me that I still haven't forgotten.
---
What That Boss Did to Me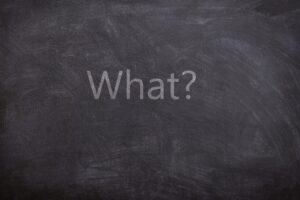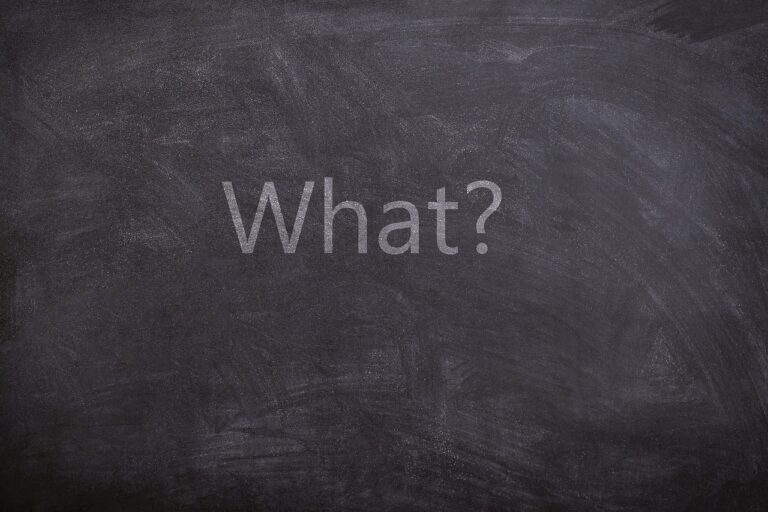 It was early November and the holidays were coming. Everyone in the office was talking about their plans for Thanksgiving and Christmas. I wasn't excited though. I did not have much money to do or buy anything and the dating thing was expensive.
Just a few days before Thanksgiving, Dwight called us into the conference room. It sounded very important so we rushed into the room.
Dwight then did something that totally shocked me and everyone else! He had his assistant controller come and give all of us a turkey to thank us for our hard work.
I was blown away!  This turkey was a good size bird and it was from a premium poultry brand.
I was really happy because I could live off that turkey for a week and save money. I'd have turkey, more turkey, and then even more turkey until it was all gone. I could have turkey sandwiches, turkey soup, turkey hash, turkey and gravy, and then more turkey sandwiches. I'd eat turkey for lunch and dinner. OK, you get the point! (All I had to do was find out how to cook that bird!)
You may be thinking that this was the first time Dwight had given me a reward for my work. It wasn't. Dwight had given me an annual raise before and I appreciated it (although, today I can't tell you how much that raise was). Decades later, however, I still remember that turkey and have largely forgotten the pay raise!
Honestly, I have no emotional attachment to the annual raise Dwight gave me. I do to that turkey however. I can tell you the brand name (Butterball), how the packaging looked (beige packaging with blue and red letters), and how I cooked it (marinaded with apple cider vinegar and various spices and cooked with high heat).
There was something different about the turkey as a reward.
First, it was powerful because of how it made me feel. It showed me that Dwight did notice and appreciate how hard all of us were working. Second, it was a reward that I could really use. It met an important survival need that I had. It helped me with my personal finances and it allowed me to spend more time with that woman whose presence totally distracted me. Third, this reward was unexpected and it was out of the norm. This is not something Dwight frequently did.
Dwight's unexpected expression of appreciation promoted our internal motivation, employee engagement, morale and all the usual leadership stuff you hear now. We all kept saying in amazement to each other: Dwight gave us turkeys!
Often, it is the smaller, unexpected things that you do as a leader that makes a big difference in how your employees feel about working for you.
Click To Tweet
---
What This Turkey Means to You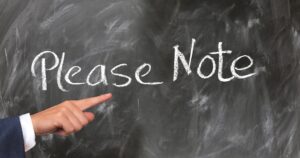 So, my question to you is the following:
Have you given your team a turkey lately?
I'm not talking about a literal turkey (although that's good too). Rather, it is giving your employees some unexpected expression of appreciation to thank them for how they support you. It's looking for opportunities to catch your people doing something right (and then giving them unexpected recognition).
Along with everything else that you are regularly doing to give your team positive reinforcement and effective performance feedback, do the unexpected sometimes!
Mix things up and give unexpected and spontaneous extrinsic and intrinsic rewards to your employees.
Often, it is the little things you do as a leader that makes a big difference in how your employees feel about working for you.
After all, I still remember Dwight and that turkey!
Sometimes doing the unexpected can be effective. This is especially true with rewards. Find opportunities to be spontaneous and give your employees unexpected intrinsic and extrinsic rewards.
Click To Tweet
---
Epilogue
You may be thinking that I've left one important detail out of this article. If so, the ending to this article was not enough.
You may be wondering what became of that woman who totally distracted me every time I saw her.
I think you know the rest of that story!
I married her and we've been together ever since those turkey days.
Convincing her to marry me was the best idea that I ever had and pitched. She is the love of my life, my best friend, and the person who makes me a happy and a better man!
Written by Robert Tanner | Copyrighted Material | All Rights Reserved Worldwide
This article is accurate to the best of the author's knowledge.
Content is for informational or educational purposes only and does not substitute for professional advice in business, management, legal, or human resource matters.